Okay, here it goes. Enjoy my adventure 🙂
Stealth Magnolia
Regent University Library Plaza, Virginia Beach, VA. October 22, 2016. Can you see me? 😀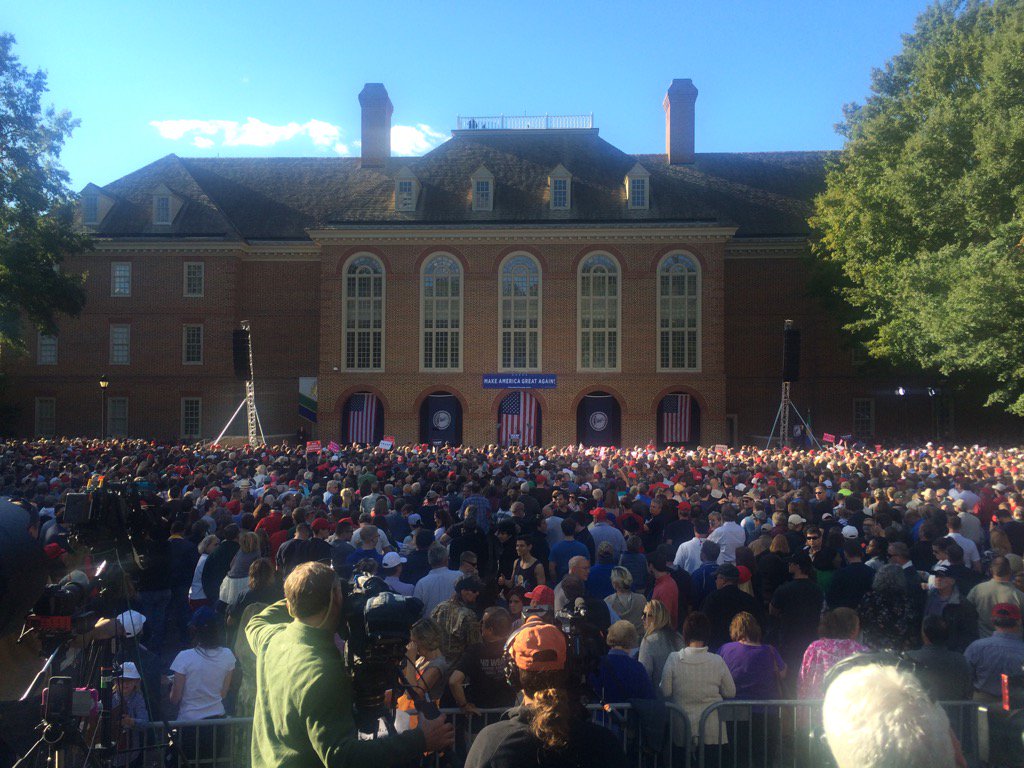 This is about 10k people who showed up with 3 days notice. Here's how our local media covered it…
Protester Being Waterboarded Across the Street !
Alas, a real article appears, doesn't show the crowd.
I guess we'll cover the rally with a photo of Trump and his motorcade LEAVING the rally.
Enough about the crooked media and why, if I can't be there, I watch the Right Side Broadcast live streams. This one starts about an hour before the event, they love the crowds!
I've watched Donald's stump speech about a 100 times, but never physically with thousands of like minds in a street party atmosphere. It's hard to describe that kind of excitement!
I arrived about two hours before the event's start, thousands were already there to grab those coveted first few rows…
View original post 314 more words